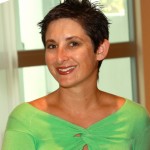 Welcome to the Florida Keys Girl blog. I am Stephanie Goldberg Glazer, and I'll be your tour guide for this journey to paradise. I am a Key West maven, blogging guru, public speaker, and kick-ass travel agent . I split my time between Key West and Hollywood, FL and travel to other destinations as often as possible.
I am obsessed with food, wine and cocktails, and blog about these and other topics three times a week. You can typically find new content here every Monday,Wednesday and Friday. Look for restaurant reviews, great cocktail recipes, lifestyle topics and more. My mission in life is to bring back the dinner party, one delicious dish at a time.
Do you want to talk to me about coming to your event or helping to promote your brand? I would love to help, as long as it is a natural fit.  Call me or email me to discuss.