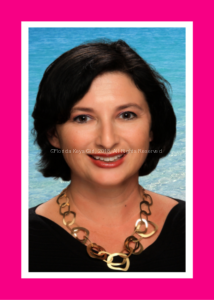 Welcome to the official home of the Florida Keys Girl. I am the proud owner of a very tiny slice of paradise. I am food-obsessed, so here you will find restaurant reviews (I will get to all of them eventually) of places along the Overseas Highway and in Key West. I am a wine and cocktail lover, so you will find some interesting (to me, anyway) tidbits on the wine world, and things I am drinking. As I like to have a good time, you will find random fun things that happen in Key West. You will find other travels – wherever I end up, I will write about.
Along the way you will find other drama that happens in the world of Florida Keys Girl., my amazing husband, Florida Keys Guy and our two rescue pups, Babka and Latke.
I am Stephanie Goldberg-Glazer, and I'll be your tour guide for this journey to paradise. I am a Key West maven, blogging guru, public speaker, and kick-ass travel advisor . I am based in Key West, FL and travel to other destinations as often as possible.
Sit back, grab a margarita and enjoy!