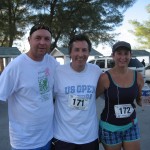 This weekend was the 20th annual Meeting of the Minds (MOTM), the annual Parrothead gathering in Key West. No, I did not attend. However, every year there is a rumor that Jimmy Buffett will be playing a show sometime during the weekend. Every. Single. Year. It hasn't been true in quite a while. Until last Friday. Of course, these things are generally kept under wraps until the last minute, so where was I for the 4:00 Friday show on Duval street? In my car. Listening to JD Spradlin yap about it on Radio Margaritaville. This was really bad planning on my part. Had I known a few hours earlier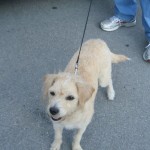 (read: had I paid attention to any rumors earlier in the day) I would have made myself available to hang with the crowds on Duval street to listen to the fifteen song set. Fifteen songs. That is a legitimate show. And I missed it. Last time Jimmy Buffett played in Key West was February 2009. I missed that one, too. Of course, I wasn't living here at the time, but still…
Saturday morning was the Zonta 5K, raising money for breast cancer awareness and prevention. They get  huge crowd from MOTM and raise a whole lot of money for a great cause. It is also a really fun race. What makes it so much fun? There is live music, a lot of people dressed up (decorated bras, parrot heads, and the like),  and even raffles. Being Key West, there is also free beer at the finish line.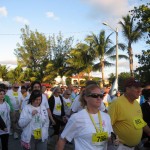 The course starts and ends at Salute! restaurant on Higg's Beach, and goes along the beach for a while. It is beautiful. I was running (and walking and running and walking) using my handy interval timer, having not run in a while and desperately needing to train for the half marathon on Miami Beach that is rapidly approaching. (35 days, but who's counting?).
There were over 500 runners and walkers at the event so there was plenty to look at to divert my thinking from "This feels like a whole lot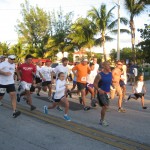 longer than 3 miles. Oh I have only gone a mile and a half? Crap." I finished. Slowly. But, happily, I was not last in my age group, and that is nothing short of a miracle.