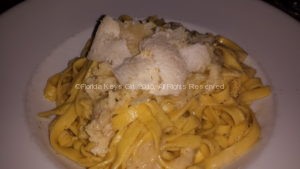 The last day of a cruise is anxiety-filled: back to work, getting home and the stark reality of having to fend for yourself again. On our recent transatlantic cruise, however, that was not the case. We had been aboard for sixteen days and still had one night to go before heading home and seeing our dogs. On our last morning, we made our way around the ship bidding farewell to those we had met aboard. As we had twelve days at sea, that was no small number of people needing goodbyes (or "see you soon!" or "yes! I am totally now planning a trip to Munich!" or whatever…)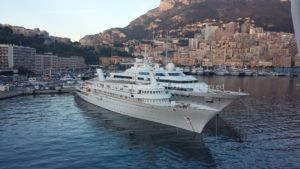 By 8:30 AM we were off the ship and our car/tour guide had arrived to pick us up for a jaunt through the Cote d'Azur. First stop: Monaco. As we had sailed into the port of Monte Carlo, this made sense. We walked through the monarchy, we saw the Prince's palace, the absurdly clean streets, and looked out over the marinas, green spaces, and homes. From there we got a brief glimpse of the famous casino, drove along the Formula 1 race track (which is actually just a part of the main street), and began our trek eastward to Nice.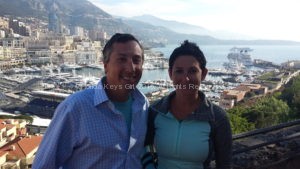 The next stop was a perfume factory – yes, it is touristy and has a ginormous gift shop, but it was also educational and a good way to spend half an hour before heading up the steep ascent to Eze.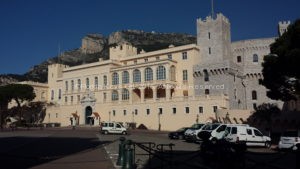 Eze is a tiny town with just a handful of residents. Most shopkeepers, restaurateurs, and hotel employees live elsewhere. The town has two hotels, and we knew some of our new cruise friends were staying there for a few days, so it was not a surprise when we ran into them. (Pro tip: Secure transportation from the port of Monte Carlo ahead of time. Our friends had to wait several hours for a taxi.) Eze is a lovely, charming little town filled with winding cobblestone streets, tiny shops, and beautiful vistas. It is worth a visit if you have a chance. I would have liked to have a couple of hours to spend and enjoy a cocktail at one of the hotels overlooking the Cote d'Azur. Alas, we did not have the time, and instead saved ourselves from the 20 Euro cocktails and continued on our way.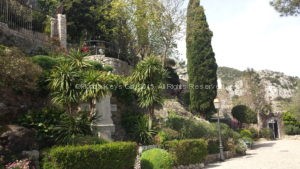 We arrived in Nice around 12:45 PM, and checked into the Westminster Hotel to find our room was ready for us. We made our way to the fourth floor, to a nice size room that would work out well for the evening. The hotel was still under a bit of construction in the common areas (and is turning out beautifully), but that did not bother us at all.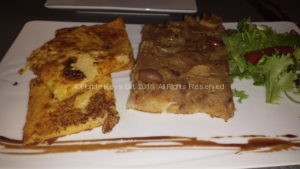 We had been awake since 6:30 AM and breakfast on the ship seemed like a long time ago, so we headed out for lunch. I had made a reservation somewhere that sounded fantastic, but after a slightly late arrival and getting lost en route, we missed our opportunity and had to look elsewhere. We ended up at Le Tapenade, had some socca, which is a specialty in Nice, a thin bread made from chickpea flour and in this case, topped with sautéed onions. (Most things can be topped with sautéed onions and made delicious.) By the time we finished our lunch (fish, gnocchi in cream sauce and a lovely wine) we were exhausted and it was time to head back to the hotel for a quick rest.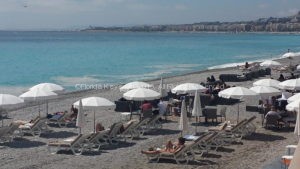 Refreshed and ready for the evening, we walked around the charming old town, through the winding streets, for ages. We enjoyed getting lost, finding interesting shops and soaking up the ambiance. Our dinner reservation was around 9 PM, and we made our way to Le Bistro du Fromager, along one of the many small alley-like streets of Nice.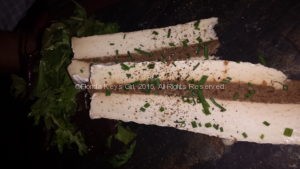 I was excited to try this restaurant after reading a couple of other blog reviews. This is a restaurant focused entirely on cheese. It is my cheese-filled dreams coming to life on a plate, and I could not be happier. We made our way inside, down the stairs to a cave-like dining room, and once our server finished a long spiel in rapid-fire French, we let on that (oops) we don't actually speak French. Sorry. He switched to perfect English, along with everyone else, and we were on our way to a wonderful meal.
One of the servers suggested a wine to us, and we happily agreed. After all, we were unfamiliar with the wines on the list, and with most of them in the 28 – 35 Euro per bottle range, it was not a big commitment. Then came the food. We started with an order of brie stuffed with porcini mushrooms. Thinking back on it, I would go to Nice just for this appetizer. Two cake-sized slices of brie, slightly too cold, came out looking like a delicious paté, filled with mushrooms. (It is quite possible that once I tasted the first morsel of this creamy, rich, flavorful dish, I did not speak another word until it was entirely gone.) As I was already full, we probably should have ended the meal there, but no, there was more cheese to enjoy.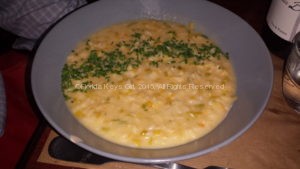 FKGuy ordered the risotto, a creamy, cheesy, herb-filled dish, and it was outstanding. I would have eaten more of it had I not ordered the pasta with sage and Parmigiano. This pasta was cooked, then finished in a giant cheese wheel with flaming Cognac, cheese, and more cheese. As if it was not quite delicious enough, the whole dish was finished with a  few extra curls of cheese.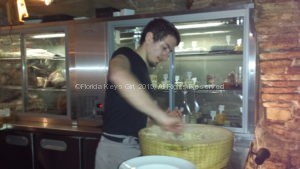 I could tell you that I enjoyed the meal, but that would be a gross understatement. I will go back to Nice and gorge myself on cheese-filled delicacies at Le Bistro du Fromager any time the opportunity presents itself. I highly recommend you do the same.
In our food coma, we ambled back towards our hotel (fortunately, we had about a fifteen-minute walk to digest), and as we turned the corner of yet another narrow cobblestone street, we ran into another couple of cruise friends. These two had just finished dinner with friends of theirs from home, and we walked back to our respective hotels together, enjoying their company for the last time before heading home.