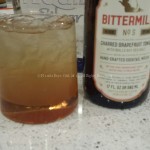 There are very few places in Key West to buy stuff you need, like a stainless steel and silicone cocktail muddler, for example. Enter Isle Cook Key West. During the months leading up to the opening, I would see the owners Bill and Eden Brown around town and wail "When are you going to open already??? I need more kitchen stuff!" I don't actually need any more kitchen stuff at all. (Not even the muddler, because I now own one thanks to Isle Cook, but that is hardly the point here.) 
The anticipation was killing me. It used to be I had to go to The Restaurant Store for something dreadfully overpriced, or I had to hope Ross was having a good day in the housewares department. It happened on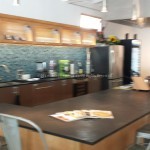 occasion. No longer do we need to suffer.
Admittedly, I heard about the store, and was eager for it to open, but I really did not know what to expect. It is a cozy kitchen/gadget fantasy land with some great consumables thrown in. The kitchen is a beautiful centerpiece to the shop, with a bar that comfortably seats 12. They will begin hosting cooking classes and demos starting next week. I can't wait.
As you shop, wine is (naturally) available by the glass. Grab a glass, because you will be there for a while. I picked up some chocolate covered espresso beans and a package of chocolate covered orange peel, along with my stainless steel cocktail muddler. Then I saw the cocktail mixers. I am constantly in search of a great cocktail, and I am happy to tell you that I found a great – and easy! – one with Bittermilk. We bought two kinds. but the one I have tried so far is the charred grapefruit with sea salt. I did find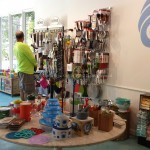 the price a bit steep ($15 for a 17 ounce bottle), until I tasted it. Combining a bit of the mixer with tequila and a splash of prosecco makes for an excellent beverage. Perhaps I am not going to need that muddler after all.
Head over to Isle Cook, and check out the selection. You won't leave empty-handed. They are located at 218 Whitehead Street, and are open Monday through Saturday from 10 – 6.