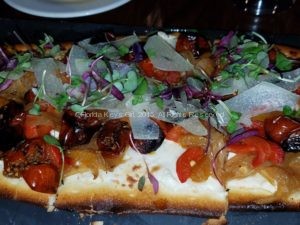 Admittedly, my favorite part of any ski day is lunch, and I am happy to report that Deer Valley dining is just as good in the summer as in the winter months. Although we had limited time and did not stop at every venue, we did hit up two great ones: The Brass Tag and Royal Street Cafe. 
THE BRASS TAG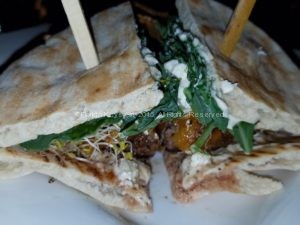 The Brass Tag was very convenient for us as we were staying at The Lodges at Deer Valley, and the restaurant is on the second floor of the main building. After a long day of driving from Moab, lunching at High West (also fantastic), and Shabbat services, we were ready to hunker down and relax before getting a good night sleep.
The night we were there the restaurant was very quiet. During ski season this place must be jammed. FKGuy started with a glass of wine, while I opted for a drink from the craft cocktail list. I enjoyed the Hawkeye, a mixture of cachaca, Aperol, lime, sugar, sea salt and a made-in-house pineapple-jalapeno shrub. It was very easy drinking and inspired me to start creating my own infusions for cocktails. (Note: I haven't actually made any yet. I'll keep you posted.)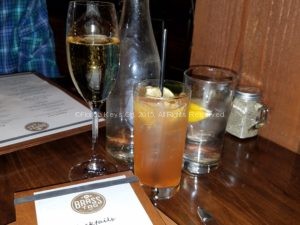 The menu is fantastic, and unlike most other places in Park City, is not absurdly expensive. (The lamb burger, for example, is a reasonable $17.) We started with the avocado fries and an oven-fired vegetable pizzette. Whoever decided to fry an avocado was a genius. FKGuy proclaimed the pizzette the best thing he ate the entire trip. Crispy, cheesy, and loaded with seasonal vegetables, it is now on my must-have list for any return visits. It was quite a lot of food already, and we would have been fine sharing a sandwich as a main, but that didn't happen.
We did have a lamb burger, perfectly cooked, topped with feta cheese, sprouts, and an oregano pesto. It was divine. The shrimp skillet over coconut rice, with a red pepper sauce, was our final dish. It was flavorful and beautifully presented. The menu is an upscale bar menu, with both food and drinks done well.
ROYAL STREET CAFE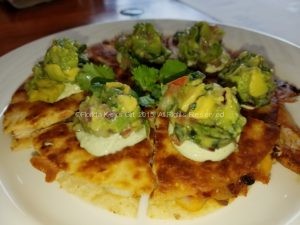 The next day, after a two and a half mile hike, we found ourselves at Royal Street Cafe. This is one of my favorites during ski season, and the summer menu did not disappoint. As we were coming down from the trail, we noticed a long line. (It did not bode well. We were ravenous. It was already 1:30 in the afternoon. We had places to be later int he afternoon.) We were put on a waitlist, told it would be thirty minutes, and meandered inside to grab a cocktail while we waited.
Relaxing on the grass, enjoying our beverages, only a few minutes passed when I got the text that our table is ready.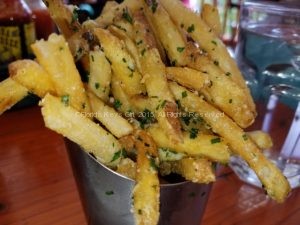 Being super hungry and presented with a menu full of yummy sounding items is a bad recipe for overeating. We started with a chicken quesadilla, followed by a cheeseburger and wild king salmon fish and chips. It was all fantastic, but the fish and chips were unique. Wild fried salmon? Yes, please. I need more of that in my life.We enjoyed the whole meal with a couple of local Utah beers.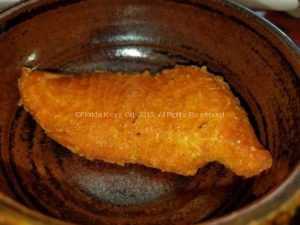 After overindulging a bit at lunch, it was time to get back to our base of operations, The Lodges, and get ready for the bar mitzvah, which was, after all, the reason we were there. If your summer or winter plans include a fantastic ski resort, you should seriously consider Deer Valley. It's simply the best. Of course, I am happy to help you with ski vacations, or any other travel plans you may have. Visit our travel site here: Live Well, Travel Often.
*Disclaimer: Deer Valley provided us with dinner at The Brass Tag. All opinions of the delicious food and fabulous service are my own.