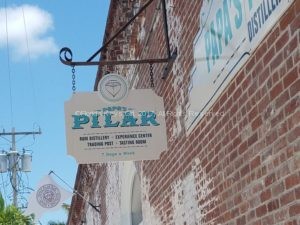 Local distilleries are popping up everywhere, it seems. We now have three rum distilleries on our tiny island. The latest addition is Papa's Pilar. When Hemingway Rum Company launched the Papa's Pilar brand several years ago, I went to launch party expecting, well, rum. I was not expecting to find my new favorite.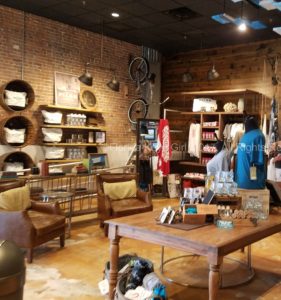 The brand pays homage to Hemingway's adventurous spirit, while the rum is named after his boat, the Pilar. Housed in a former tobacco warehouse, the brick building on the corner of Simonton and Greene Streets, the distillery, tasting room, and shop are all engaging. On the day we toured, the rum making had not yet begun on site, but the rotating photo wall and "scent display" were available. Yes, there is a whole setup of things to sniff, so you can then pick out the flavors in the rum. It's cool!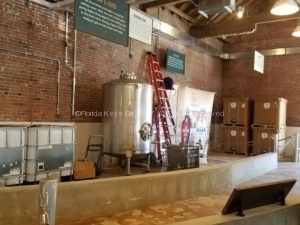 I am reasonably confident that most people's favorite part of the tour is the tasting bar. Samples of both the blonde and dark rums are available to try. Both are tasty and perfect for sipping, although if you must mix one into a cocktail, go with the blonde, as the dark would be overpowering. The smooth, sweet flavor and rich finish make this rum entirely too good for mixers.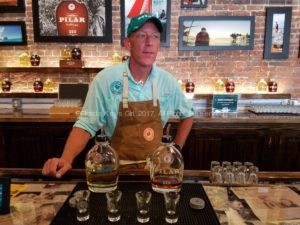 Even the bottle design is fresh. Fashioned after a WWII canteen, the glass version has a compass etched into the lid, and a chain is fastening it to the bottle. As guests enjoy tastes at the beautiful bar, they can also peruse the shop for unique gifts. From fishing shirts to coolers, there are some lovely items in the store. Hemingway Rum Company makes this a one-stop shop for an engaging tour, samples, and souvenirs for everyone back home.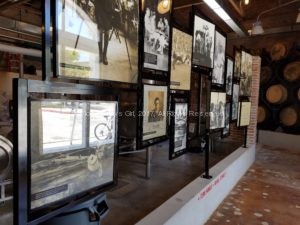 Stop in for a visit and a sample at 201 Simonton Street, daily from 9 AM – 6 PM. Tours are $10 per person and include samples of both the blonde and dark rums.