Passau, Germany is hardly a hotbed of activity. In fact, many Americans have never heard of this quaint town, just over 100 miles east of Munich.  We embarked on our Enchanting Danube cruise aboard Uniworld's SS Maria Theresa in Passau. When we arrived, I noticed that we were tethered to another ship.
Tethered? What? I'll explain.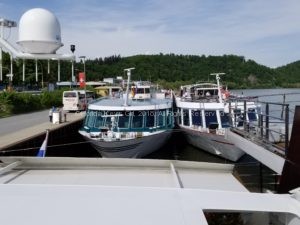 River cruises have become increasingly popular over the last decade. Alas, the rivers have not gotten any wider, nor have more docks been added to accommodate the plethora of new ships. So when one ship docks, and other ships come in afterwards, they tie up to the already-docked ship. Make sense? I agree, it doesn't. But it does make embarkation day entertaining, as everyone is trying to figure out how to get on their ship.
Somehow that madness seems to work.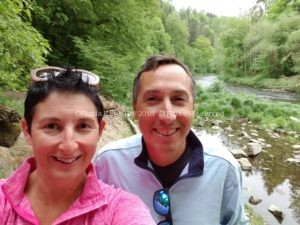 Hiking Along the Ilz River
Since the town of Passau is mostly closed on Sunday, we enjoyed a lovely stroll and a relaxing afternoon onboard. But it is a quaint town, and sits right on the banks of three rivers: the Ilz, The Inn, and the Danube. Early the following morning we met our fellow travelers for a hike along the three rivers. Only six people had signed up for our hike, and we enjoyed the perfect weather, stunning views, and a bit of exercise with our charming guide.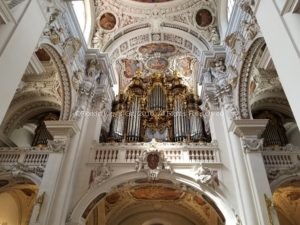 After a quick lunch onboard the ship, we spent a bit of time wandering the small streets of Passau, checking out the church, and strolling along the river. While not a hotbed of activity, Passau is a perfectly lovely place to spend an afternoon (if the shops are open).
Perhaps the best-known landmark in Passau is St. Stephan's church, home to the largest organ in the world. We missed the organ concert, but did peek in to see the gigantic thing. I am no expert, but it looked impressive.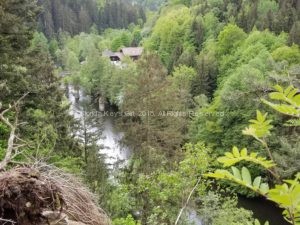 A word about excursions: Included is the word of the day, as most excursions are covered in your cruise fare. These include walking tours, biking, hiking, and more. The selection is impressive, and we had a difficult time choosing in some cities. Generally, there is an option for a more active trip, like a 20 mile bike ride (no thank you), or a walking tour (yes, please!), or less strenuous outing, like a panoramic bus tour. Whatever you choose, the well organized tours make for a delightful morning, or afternoon, or both.