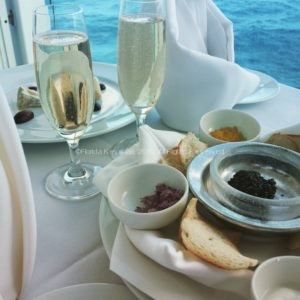 Across the globe are countless destinations that invoke romance: exclusive resorts, remote islands, wonderful properties with exceptional service. Whether you are looking for a wonderful escape for two, or really just want bragging rights among your friends, I have the answers for you.
Today, I share with you just a few of those amazing choices: 5 romantic escapes for Valentine's Day or any day. 
All-inclusive resorts.
Adults-only resorts offer a break from the kids, and from everyday life. Companies like Secrets, Excellence, and Sandals, all offer beachside resorts with amazing pools, delicious food, activities, and as much or as little to do as you would like. Want to lounge by the pool, piña colada in hand, reading a good book? No problem. Care to enjoy some on-property activities, or a tour of the island? No problem.
Small Ship Cruising.
While we all have different definitions of luxury, to me nothing is more luxurious than having free time. Cruise sea days are just that – nothing but time – and sitting on your balcony, on a small ship, enjoying caviar and champagne? What could be better? Answer: Nothing.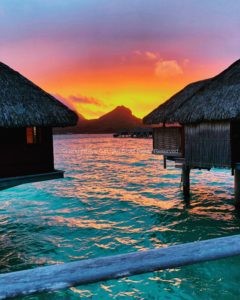 Tahiti.
Picture yourself staring out the window of your room and seeing nothing but water. Imagine yourself descending stairs from your room, directly into the crystal-clear waters below. This dream can be a reality while staying in an over-the-water bungalow in Tahiti. Bonus: the flight is not as far as you think!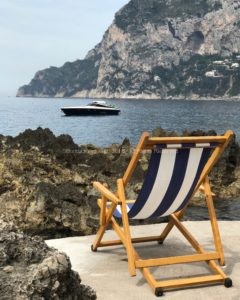 The Amalfi Coast.
There is a reason that Italy is one of the most popular vacation destinations in the world. It has it all: country, cities, coastline, amazing food, and history. Nestled south of Rome, on the western coast of Italy lies the Amalfi Coast. Famous for exceptional beauty, properties like the Belmond Hotel Caruso make the area even more welcoming. Perched high above the sea, amid lemon groves and olive vines, the property boasts understated luxury.
Go somewhere remote.
Imagine waking up, looking out the window and seeing the clouds below you. You think you must be dreaming, or have gone to heaven. Nope, you are at Mashpi Lodge, a three-plus hour drive from Quito, Ecuador, where the cloud forest meets the jungle in a stunning eco-lodge. Bonus: meals are all-included at this exclusive property.
Anywhere in the world you are looking to travel, we can get you there. Simply visit LiveWellTravelOften.com or contact us to start planning.