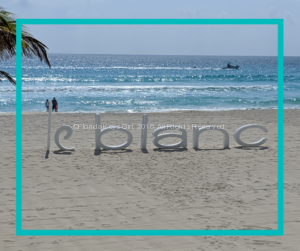 The last trip I took before Covid swept across the world was to Le Blanc Resort and Spa in Cancun. It has taken me until now to write about it, but really, no time like the present, as Mexico is one of the only places Americans can go. Now is the perfect time to plan your Mexican getaway.
Le Blanc is an easy twenty-minute drive from the Cancun airport. Although the airport can be hectic and lines to get through passport control can be lengthy, there are plenty of nonstop flights from gateways around the country. Pulling up to the resort, we were greeted and offered a beverage as we completed the super easy check-in process.
Making our way to the 9th floor and our lagoon view room, we immediately noticed the cleanliness of the whole place. It is hard to imagine that there was any room for improvement as they added Covid protocols.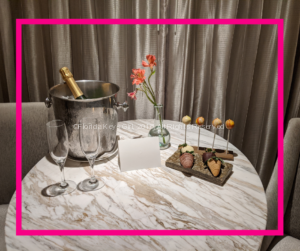 Rooms are spacious and include a large jacuzzi tub, fully stocked mini bar, and fantastic amenities like Chi flat irons. The crisp white décor is lovely, and special touches, like hand painted chocolates are left each night to savor. Cool feature: the wristband you receive at check in also functions as your room key!
SPA
The spa at Le Blanc is simply amazing and includes a sauna, ice room, and steam room, where one of the attendants takes you from to room and leaves you as long as you like in each one. (Admittedly, I lasted only 2 minutes in the ice room. I'm a Floridian.) With a range of services, it is easy to find one that you will enjoy. Pro tip: You can use the sauna, ice, and steam room along with the pools even if you are not getting a treatment.
DINING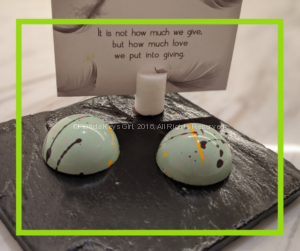 I've been to many all-inclusive resorts throughout the Caribbean with varying levels of dining. I am pleased to report that the food at Le Blanc is, across the board, outstanding. Le Blanc is a boutique property, with fewer than 300 rooms, yet they offer an array of dining options. For dinner, in addition to the casual options, there are three lovely restaurants: French fine dining (reservations required), Italian, and Japanese. Each beautifully appointed restaurant offers delicious a la carte choices.
Pro tip: Check out the chocolate shop in the lobby. No additional charge for those delicious and beautiful creations!
THE RESORT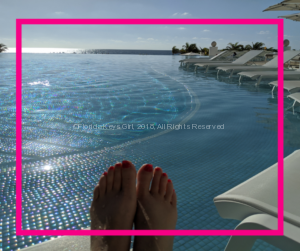 We were there at the peak of high season, and there was always someplace to sit at the main pool. In addition, the beach is lovely, and swimmable, and there are two other pools on the property. Two of the pools at Le Blanc have swim-up bars, while the third, an infinity pool on the third floor overlooking the beach, has a restaurant nearby, also with a bar.
Also on the third floor is the club, with shows in the evening, although these are not the reason to come to Le Blanc. Come for relaxation, and if it is a nightclub you are interested in, there are other options.
Bottom line: Le Blanc is a wonderful resort for relaxing, recharging, and of course, eating well. If you are looking for a perfectly relaxing getaway with your partner or friends, Le Blanc is a great choice. Leave the kids at home, though, as this resort is adults only.