The single best part of my job is that I get to craft vacations enabling my clients to create memories that last a lifetime. That is why I do what I do. Period. Some of those vacations are just because, and some are to commemorate special occasions. Whatever the reason for the trip, we want it to be remarkable.
Everyone has something different on their "must do" list – from skydiving Mount Everest to a private viewing of Michelangelo's David. To get your creative travel dreams started, take a look at some of these Ultimate Milestone Vacation ideas:
Birthdays that end in "0" (or any other number)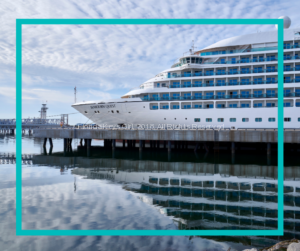 You may be the kind of person that likes to celebrate their birthday for an entire month, like me. Or, you may be the kind of person that literally crawls under the table should anyone hum a few bars of "happy birthday", like a friend of mine. Either way, a birthday is worth celebrating in whatever way makes you happy. Why we, as a society deem 50 more important than, say, 44, I have no idea, but those nice, round numbers are cause for celebration. (The other ones are, too!)
Some of the most popular birthday vacations are cruises. They are very easy to do as a group, as most things – especially on the luxury lines – are included. Impromptu cocktail parties (or, as I like to call it, Thursday), can happy any time. There are ample spaces for groups to gather, and enjoy everyone's company, and plenty of options for quality time on shore or at sea.
Proposals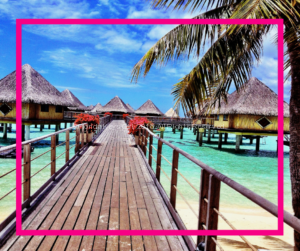 Asking one seemingly simple question tends to provoke anxiety in even the most prepared. We are now planning more proposal trips than in years past. Many people are looking for the perfectly Instagrammable photos of the big moment. So where to do it?
Good question. The beach is always a favorite, and there are plenty of gorgeous resorts to choose from along the Mexican coast. Wineries are a favorite as well, as the vineyards make a stunning backdrop for a proposal. One of the most unique options, is a trip to Tahiti, where we can schedule a private sightseeing flight over a beach, and have a message carved in the sand just for you!
Pro tip: for the honeymoon, you can go back to Tahiti to the same or new-to-you islands.
Honeymoons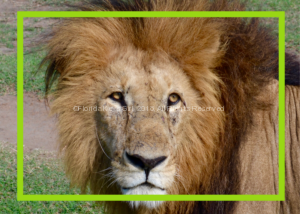 Planning a wedding can be super stressful. The best way to combat all the this-person-cannot-sit-next-to-that-person, gift debacles, and speech faux pas, is with an amazing honeymoon. We've got your back on that one!
Hawaii is always a favorite. Italy is also a top choice for non-beach vacations. One unique option for a honeymoon or any other "big" vacation is an African Safari. Your ultimate honeymoon can start in Cape Town with a visit to Robben Island, penguins, and perhaps a hike up Table Mountain, complete with picnic. From there, head to the Winelands for a day or two of tasting. Next, a luxury safari camp with amazing food, service, amenities, plus all the animals you could hope to see.
"But what about the beach? I want it all!" Of course, you can have it all! After your safari, head to the Seychelles for some rest and relaxation after the busy beginning of the trip. Enjoy a private pool villa at Fregate island, or an oceanfront pool villa at Six Senses Zil Pasyon for the ultimate in stunning beauty and relaxation.
A "Big" Anniversary (or any anniversary)
Anniversaries are cause for celebration! Many milestone anniversary clients enjoy wonderful vacations to Tahiti (overwater bungalows!) or a river cruise through Central Europe. Those are both wonderful ideas. What about something a little more adventurous, like Morocco? We'll craft your ultimate anniversary vacation to include the best tours and activities for you. Those can include visiting the famed bazaars as well as artisan workshops and hiking in the High Atlas Mountains. You may want to wake up early for a hot air balloon ride or enjoy sunset over the Sahara at a luxury desert camp. Perhaps you'll try a tajine cooking class or a food tour. We'll craft your custom vacation to delight all of your senses!
Graduation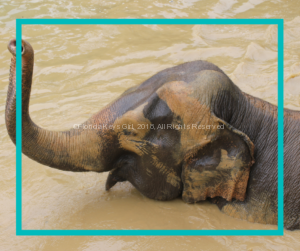 After so many years of study, a graduation is a perfect milestone to celebrate. Southeast Asia is incredibly popular, and can be done within a variety of budgets. From sunrise at Angkor Wat to a playing with elephants at a conservation center, there is plenty to do. Cooking classes in Chang Mai, Vespa tours in the Cambodian countryside, or even relaxing at the beaches of Thailand and Vietnam are all possible as we customize your vacation.
For even more inspiration, please check out one of our sample Asian itineraries here.
Family Reunions/Multi-Generation Vacations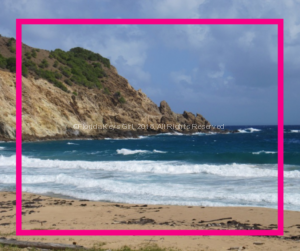 When getting a large family together, spanning several generations, it can sometimes be challenging to schedule activities that everyone will enjoy. For this reason, cruises are extremely popular for these types of trips. How about taking it to the next level and chartering your own catamaran or yacht (depending on the size of your group)? For large families and groups, we can even charter a small cruise ship! Imagine a 100 passenger cruise ship all to yourselves as you meander through the British Virgin Islands, stop at the baths on Virgin Gorda  and enjoy a beach barbeque and party just for your family.
Not only is it possible, we can make it happen.
Retirement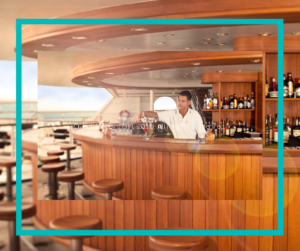 Nothing says nice, long vacation like retiring from a lifetime of working, right? The perfect vacation to celebrate this milestone is a World Cruise. Spanning four to five months, you can enjoy six continents, loads of port stops, entertainment, fine dining and more. The best part? Besides being on vacation for five glorious months, you only have to unpack once! Check out a sample itinerary here.
A World Cruise is a large investment in travel, and we are delighted to help you choose the right one to best suit your needs.
Whatever you are celebrating, we are here to help!