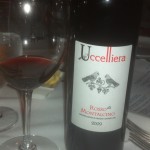 I have to admit when I go to restaurants owned by "celebrity chefs" I am usually a little skeptical.  There is a lot of hype, and it is supposed to be good, but will it? The "celebrity chef" is not usually in the kitchen, so it is a matter of how well his or her staff is trained to replicate the recipes and how well the front of the house staff is trained to take care of diners.
Needless to say, when my dad called and asked if we were available to go to Michy's, owned by Michelle Bernstein, I was a little hesitant. But since I was also available, I decided to be open minded.
We arrived to a completely empty restaurant. Granted, it was early (7 PM) on a Tuesday, but it was completely empty. Our party of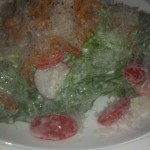 seven turned into six as one friend was stuck at work, but her husband and one year old daughter did join us. As Michy's is not corkage-friendly we opted to order wine off the well thought out list. We were going to start with a Ciacci Piccolomini Rosso di Montalcino, but as they were out of it, we opted for the Uccelliera Rosso instead, 2009.
The menu is appetizer heavy, most of which are available in half or full portions, with everything from three kinds of oysters to salads, ceviches and foie gras. I began my meal with the Bibb lettuce salad, complete with avocado, crispy onions and a jalapeno ranch dressing. The crispy onions were delicious, and the salad was gone within moments.  I also could not help but dig right into FKGuy's fish ceviche made with yellowtail snapper and flounder, complete with a wonderful guacamole.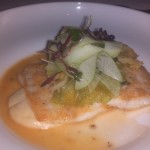 I was impressed. The food was definitely good. We moved on to mains, and at the table, we had yellowtail with a Massaman curry (which I liked more than FKGuy – it was flavorful and tender), seared flounder with celery root puree and braised cabbage (subtle and delicious), lemon ricotta gnocchi with a fava bean pesto (holy moley good), and a special that was billed as "lamb meatballs with gnochhi" which was actually a gnochhi dish with four or five little meatballs, in a spicy tomato sauce, which was also delicious.
Overall, the meal was great. Would I go back? Maybe. I am not often in the midtown Miami area, but if I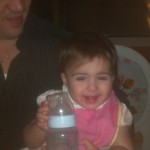 were, I would go back. Michy's is located at 69th Street and Biscayne Boulevard in Miami and is open Tuesday through Sunday for dinner.