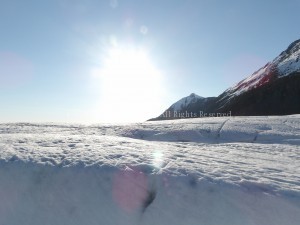 Alaska is known for vast open spaces, glaciers, wildlife, and stark beauty. It is also a wonderful summer vacation destination via cruise ship. The logistics are easy: start in either Seattle, Vancouver, or Anchorage. For US guests, there are no language barriers or complicated currency conversions. (Yes, you need to pay for things in Canadian dollars while in Canada. As of this writing, the Canadian dollar is worth $0.76 to the US Dollar.)
Read on for my top 9 reasons you should cruise to Alaska this summer.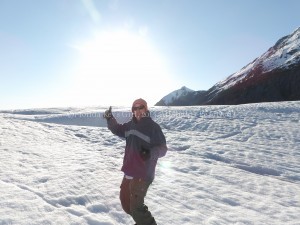 Glaciers
View the splendor of glacier after glacier form the comfort of your ship's deck, lounge, or your balcony. To truly experience the wonder of the glaciers, take a helicopter to one, where you can get out and walk around. (Pro tip: Make sure to book this excursion with an advisor who will get you to a quiet and secluded glacier. The cruise lines will fly you to Mendenhall glacier, which is nice, but you can drive there. Look for an excursion that will take you out of the crowded places.)
The most popular port for a helicopter glacier experience is Juneau.
Wildlife
Whales, eagles, black bears, brown bears, mountain goats and more. You can see them all on your trip to Alaska. Whale watching is popular in Icy Strait Point, although sometimes you can see whales right off your ship if you look closely. Eagles and mountain goats can be seen throughout the cruise, and bears are most often seen on excursions form either Icy Strait Point or Ketchikan. Watch for wildlife, and keep your camera ready.
A Fabulous Multi-Generational Vacation
Guests of all ages can enjoy an Alaska cruise. In port, you can be as active as you would like – from zip-lining to hiking to kayaking, you can stay active. Those preferring less taxing activities can take a train or boat ride. The best part? If your family splits up for activities during the day, everyone can recap their days over dinner with the whole family.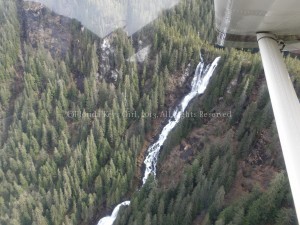 Extend Your Vacation With A Land Component
Cruising the inside passage from Vancouver gives you a wonderful overview, and some travelers may want to extend their trip. Consider three or four days to go to Denali National Park. Spend a couple of days in or around Anchorage, or spend some time in Talkeetna, the starting point for those wishing to climb Denali.
Vancouver
Yes, I know that Vancouver is not in Alaska. It is, however, a starting point for many cruises. If your cruise starts in Vancouver, it is worth spending a few days there. Loads of outdoor activities keep you busy, and the dining scene is wonderful. Vancouver is easy to get around, the people are friendly, and there is a lot to do. Go visit.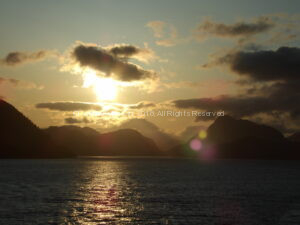 The Sun Never Sets
OK, that is a slight exaggeration. The sun does set, even in the summer, in Southern Alaska, although it is usually around 11 PM.  Take advantage of the extra daylight to explore more. If your ship is in port late, have dinner at a local restaurant. Mostly, just enjoy. Before you know it, you will be home, and it will be winter, and the sun will set at 5 PM.
Escape The Heat
Glaciers thrive in cold weather. You should enjoy it, too. Despite the heat wave of last summer, where Anchorage saw temps into the 80s, that is not the norm. Bring layers, stay warm, and enjoy the crisp, clean, cool air.
Salmon and Halibut Fishing
Alaska is home to the world's best salmon and halibut fishing. enjoy your day on the water on either a private or shared fishing trip, and when you are done, your crew with freeze your catch and ship it home!
Go Now, It Won't Be There Forever
There are places in Alaska where you can walk along land that used tobe covered by glaciers. The glaciers are receding and animals are losing their habitats. Will it change forever in my lifetime? I have no way of knowing that (and also, I am a travel professional, not a scientist), but if you go now, you will remember the beauty and grandeur or Alaska forever.
The Alaska cruising season generally runs from May through early September. Get in touch and let us help you plan the trip of a lifetime.