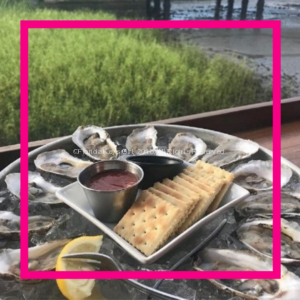 A trip to Charleston is like a trip back in time – except with amazing food and outstanding accommodations.  My husband grew up in Charleston and we visit several times a year, allowing us the opportunity to try out new restaurants and hotels.  For foodies, Charleston has three James Beard award-winning restaurants – FIG, Husk, and Rodney Hog BBQ.  This year Charleston chefs and restaurateurs received a total of seven James Beard awards.  These restaurants are outstanding, and there are so many wonderful restaurants in Charleston. It is just hard to decide where to eat next!  We recently had lunch at Fleet Landing (socially distanced of course) and were so happy to be back for some fabulous oysters!
The History
Charleston is a warm, charming, walkable city that offers something for everyone.  If you are a history buff, take the short ferry ride to Fort Sumter, the site of the start of the Civil War. Or take the Charleston Water Taxi to Patriots Point, home to the USS Yorktown, an aircraft carrier that served in both World War II and the Vietnam War.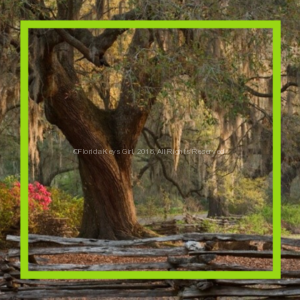 Charleston is known as the Holy City as a result of the many church steeples you can see from any point.  And with the churches come cemeteries, which are worth a private tour either day or night depending on whether you want the haunted story or the historical story.  Either way, you'll have a great time.
A walk down Rainbow Row brings views of the colorful historical homes.  And behind the gates, there are incredible private gardens.  A couple of blocks over is King Street. Filled with small clothing boutiques and gift stores, it is a lovely place to shop. When your feet are too tired to take another step, it's a perfect time for a carriage ride with an educated tour guide who will provide you with an overview of Charleston and its past.
No trip to Charleston would be complete without a visit to one of the beautiful plantations.  Magnolia Plantation and Gardens is my favorite.  The oak trees lining the entrance are dripping with Spanish moss. They greet you, and immediately transport you back in history.  It is the oldest public garden in the United States. Magnolia is also the only South Carolina garden designated as one of "America's Most Beautiful Gardens".
Staying and Playing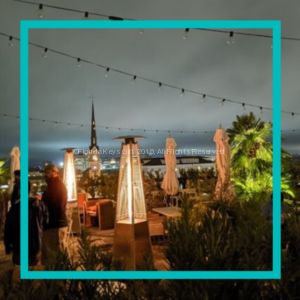 Do you want to stay in a hotel with shopping at your doorstep? Would you rather stay in a totally renovated historical hotel?  Either way, one of the wonderful Virtuoso properties will ensure you are pampered.  Our exclusive amenities include: upgrades if available, complimentary breakfast for two, and early check-in and late check-out, if available, along with all the luxuries you would expect.  Did I mention some have rooftop bars?  Sunsets in the Holy City with a cocktail make memories that are unforgettable!
I hope I have captured your interest in Charleston.  We have only touched the tip of things to do there.  Next time, we will take you to visit the beaches and golf courses in Charleston. I would love to help plan your trip to Charleston or wherever you choose to travel.