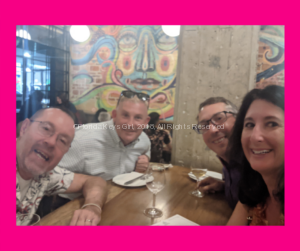 When most people think of Mexican food, they think tacos, and for good reason. There are tacos everywhere. From street food to fine dining, the taco is ubiquitous and also yummy. But there is more to Mexican food than just tacos. Simply put, I could have stayed in Mexico for several weeks, doing nothing but eating, and still not seen it all.
You may want to grab a snack and/or a cocktail. I assure you this list will make you want both.
Mexico City: De Mar a Mar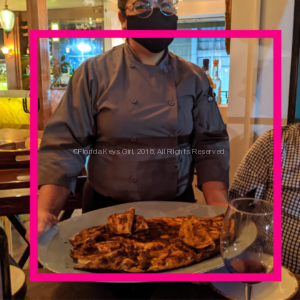 I chose this restaurant for our first night because it was close to our hotel. I did not expect it to be so good that we would return for another meal during our short stay in Mexico City. We arrived, were greeted, and escorted upstairs to the charming outdoor patio overlooking the street (and California Pizza Kitchen across the street. Clearly, we made the better choice.)
De Mar a Mar is best known for seafood, and they did not disappoint. As we mulled over the menu and ordered some tasty Mexican wine, we enjoyed the tortillas and three salsas. We started with the best ceviche I have ever had. Fresh fish loaded with oregano and other seasonings – it was simply outstanding. Our foursome enjoyed the "envuelta" stuffed with shrimp and cheese and reminiscent of a high-quality hot pocket. It was so good we ordered a second order.
Mexico City: El  Pescadito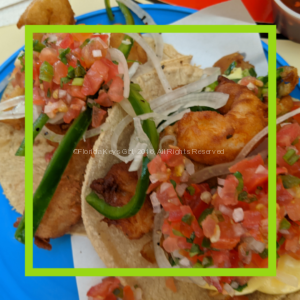 There are thousands of places to get tacos in Mexico City. Just finishing our morning outing to Xochimilco, we needed some lunch. I planned a food tour for the evening that started at 5:30, so this was simply a question of where we could get something decent to eat, quickly.
In the age of Covid, we were delighted to note that even a hole-in-the-wall taco joint took our temperatures, sanitized our hands and shoes on entry, and served toppings from the once DIY salsa bar. We ordered some fish tacos, shrimp tacos, and a crazy-good shrimp and cheese quesadilla-type thing, plus several beers. Not only did the food not disappoint, the entire meal, including drinks, for four of us was about $30.
Mexico City: Expendio Maiz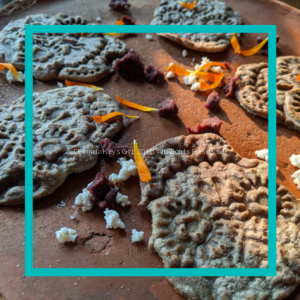 The first stop on a fantastic food tour, Expendio Maiz embodies the saying "sin maiz, ho hay pais" or, without corn, there is no country. This tiny, six table, open kitchen place offers no printed menu. We enjoyed several dishes, but perhaps the best was the first thing we ate: little corn cakes presented as Day of the Dead masks, complete with spicy salsa verde. I highly recommend this hyper-local experience.
Pro tip: they close at 6:00 PM, so go for lunch or an early happy hour snack.
Mexico City: Entremar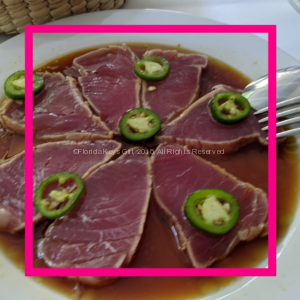 As we were touring through San Angel after a wonderful visit to Casa Azul, I gently asked our guide what she had in mind for a lunch stop. Our group is happy to tour, see art, and learn about history, as long as we don't miss a dining opportunity. After some discussion, we could have gone to a place near to where we were, but on the mention that I wanted to go to Contramar but couldn't get a reservation, our guide jumped into action. She let me know they have a sister restaurant, Entramar, in Polanco, where we would be headed later that afternoon. Seeing my delight, she snagged a reservation for us, and we headed for yet another deliriously wonderful seafood feast.
It was a late lunch, and we were hungry, and in no rush, so we ordered a lot. It was all wonderful, and of course, there were a few standout dishes. Tuna tostadas: check. Lightly seared tuna (called sashimi on the menu): check. Garlic shrimp to die for: check. Fish tacos in the style of "al pastor": check, check, check.
As we sipped margaritas on the upstairs patio, we enjoyed each dish, as well as the upscale atmosphere and good service. Entremar, we'll be back.
Mexico City: Amaya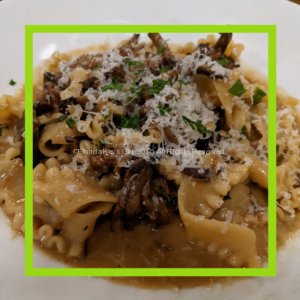 The minute I make travel plans, or possibly even before the plane tickets are purchased, I start looking at where I will eat. Generally, I look for several characteristics: unique, small, local-feeling, and of course, well-reviewed. Amaya fit the bill nicely. I was delighted, when weeks later, I saw it on Somebody Feed Phil.
Amaya is a little challenging for those, like me, whose Spanish is lacking, but everyone is friendly and willing to help. The restaurant itself is small, and with Covid protocols in place, there were only about 6 or 7 tables. Amaya is known for having a unique, well-curated wine list, which we thoroughly enjoyed.
The food is straightforward and delicious, and the portions are enormous. Several of us started with salads, and three of us could have shared one.
Mexico City: Meroma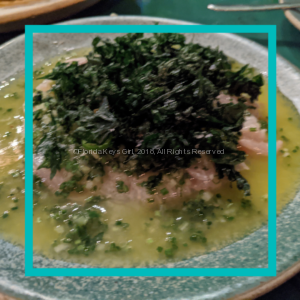 Meroma is the restaurant I would eat at every single week if I lived in Mexico City. No exaggeration. Why? Meroma has it all, except for spacious bathrooms. Seriously, tiny restrooms aside, this is a find. Once again, we found ourselves on a second-floor terrace overlooking the quiet street.
Our server did not speak very much English, so we relied on my poor Spanish until one of the owners, Mercedes, came over to see how we were doing. She routinely checked on us, explained things in English when necessary, and generally made us feel welcome.
We started with a couple of "snacks" and some wine. While stuffing fried baby artichokes in yogurt sauce and perfectly blistered shishito peppers into our mouths, we perused the rest of the menu. We also may have ordered a second helping of the artichokes. And I may have recreated the yogurt sauce at home no less than weekly since we have returned.
At some point post-appetizer, the power went out in the neighborhood. Fortunately for us, there was plenty of wine, and we passed the time quite happily. Once the power came back, we enjoyed the rest of the meal – a wonderful tomato salad, flavorful fish Crudo, and several plates of pasta. Each bite was perfectly delicious and left us wanting more.
The next time I plan to visit Mexico City, Meroma will be my first stop.
The Mexico City food scene is certainly having a moment, and I highly recommend a visit! We'd be delighted to help plan your next adventure to Mexico and beyond.