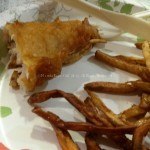 The Bier Boutique is a new take out and delivery joint in midtown Key West, opened in August by a couple from Ohio. In typical Key West fashion, they came on vacation, loved it, moved here and opened a business. While the restaurant is take out or delivery only, they have often changing specials, and they deliver everything, including a huge selection of craft beers.
We have had meals from The Bier Boutique several times and I can tell you, it is good stuff. I am in the minority on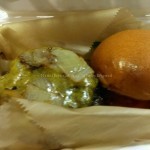 this, but I do not love their bison/bacon burger.  It is just too smokey for me, but they do have an interesting assortment of toppings. My favorite thing on the menu is the Friday Night Fish Fry. This is a nice filet of fried fresh local fish, served with fries. Yes, it is a whole lot of fried, but also a whole lot of yum.
Another favorite are the grilled chicken wings. They are saucy, delicious and offered with a choice of ranch or blue cheese. I am not sure when ranch dressing became a thing, but I am always in the blue cheese camp. 100% of the time. Also on the menu is The Big Salad, an ever-changing assortment of veggies and cheese, and it's always fresh and tasty.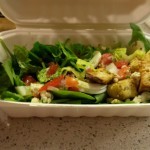 Overall, the food is very good, delivery is speedy and they are always friendly. I don't think you can do better than that. Plus, they deliver beer. While I do always want to get The Big Salad and the Friday Night Fish Fry, I suppose it is good to branch out and try new things. Maybe next time. Have you eaten at The Bier Boutique? What did you think?
Bier Boutique is located at 1421 First Street, Key West and is open from 11AM – 8PM, Tuesday through Sunday.