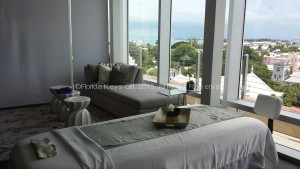 Admittedly, I was among the locals that were none too pleased when the folks at the La Concha Hotel decided to turn the open to the public rooftop bar into the guests-only Top Spa. But the kvetching of the people who, on occasion, sauntered up there for a sunset cocktail did not stop the seemingly far more lucrative spa transformation. So when a complementary massage was offered to me to try it out, I quickly accepted.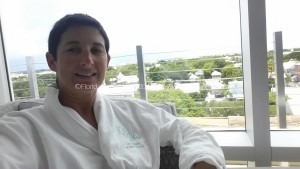 The interior of the hotel has been redone in dark wood tones, and the spa is no different. Walls are dark, yet soothing, but there are huge windows in each treatment room, as well as in the small gym. Seriously, if you are going to bother getting on a treadmill, it might as well have a view of all of Key West, including the harbor and any cruise ships in port.
Staff is friendly, warmly greeted me and escorted to my "suite." There are six in total, 4 with two massage beds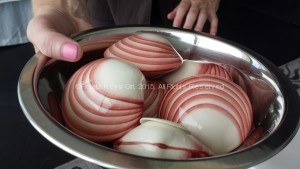 for couples massages, and two with one bed. Suites are fully equipped with a marble bathroom, including a shower that requires either a lot of explanation or an advanced degree to figure out (it is fantastic, however, once you do figure it out), a sofa with several throw pillows, area rugs, a large television, a snack bar and small refrigerator with water, iced tea and sports drinks. The window treatments are on a remote control so you can have as much or as little light as you prefer.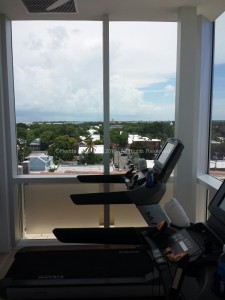 Each treatment is 50 minutes, and you get to enjoy your suite for about an hour after the treatment. I chose the warm sea shell massage, mostly because it sounded unique. This is a massage using heated clam shells, much like a hot stone massage (which I have never experienced), and it was fabulous. Before the treatment, my therapist came in and talked about the massage a bit. "Unlike a deep tissue, the point of this massage is relaxation." She went on to explain the shells, the process and discuss pressure, sensitive areas (Hello, shoulders and neck, I'm talking to you!) and then moved on to the massage.
Well, within moments of the first hot shell touching my back, relaxation set in, so mission accomplished.
I have had massages at several other places in town, and I can tell you in no uncertain terms that this was the best one yet. As a bonus, not only was the actual massage fantastic, but getting an hour to relax after the treatment was a big bonus. I had plenty of time to shower, so as not to arrive home covered in massage oil, and time to sit and enjoy a book.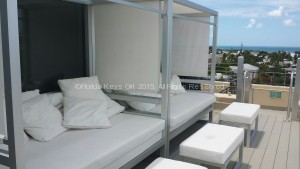 In addition to relaxing in your suite, there is a wonderful outdoor deck with chaise loungers and couches, perfect for a glass of wine at sunset. Overall, the Top Spa provides an excellent experience with first-rate treatments in a tranquil environment. Treatments are not cheap, however, at $160 for one treatment or a 3 hour package including two treatments for $300. Through September 30, 2015, the Top Spa has a special Classic Massage available for $99, including use of the suite. Prices do not include an automatic 20% gratuity.
Go, relax, enjoy. The Top Spa is on the top floor of the La Concha Hotel at 430 Duval Street in Key West.