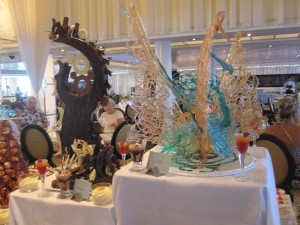 It is National Plan A Cruise Month. No, I did not make that up. Rather, the Cruise Lines International Association did, both to sell more cruises as well as raise awareness among non-cruisers. It is no secret that I absolutely love cruises. They are easy. Pack once, enjoy many places. Get to know the crew and make your week, or month, even better! 
But when clients call me about trips, they are sometimes hesitant to try a cruise for the first time. There are many options out there, and a good travel agent (that would be me, folks) can help you pick the right one. Picking the cruise line and ship is not the only decision, though. Here are 6 helpful tips to plan a cruise.
GO WHERE THE SHIPS ARE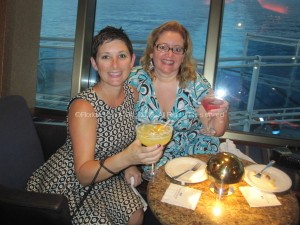 Sure, you can go to the Caribbean in the summer, but there are fewer ships, and the ones that are there are older. Oh, and it is way more expensive than in the winter. the general rule of thumb, and there are always exceptions, is that in the summer most cruise ships are in Europe and Alaska. In the winter, cruise ships are in the Caribbean, South America and Asia. We did an Alaskan cruise on Celebrity Solstice recently, and it was breathtaking. Read more about it here. By going this route, you'll have more choices, and those options will be far more cost-effective.
CABIN LOCATION MATTERS… SOMETIMES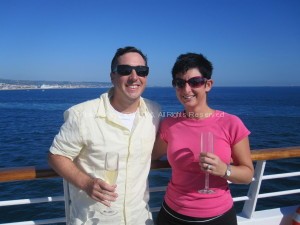 Ask yourself this: which is more important – location or budget? In the ideal world, everyone would want to be mid-ship to avoid seasickness, near an elevator or stairs for easy access and not directly under a pool or restaurant. But the reality is, with up to 3,000 staterooms on the largest ships, some of them are less desirable than others. However, many times cruise lines will offer a particular type of room (ocean view, balcony, spa room or suite, for example) as a "guarantee". That means that you are assigned, at some point up until the day of sailing, a cabin in your selected type by the cruise line. You may get lucky and get an upgrade, or you may end up with an obstructed view from your window or balcony. Why would anyone choose this? Usually booking a guarantee will save you money, sometimes hundreds of dollars per person. To some people (often I am one of those "people") it is a worthwhile gamble. Others are pickier about where they sleep, and less concerned with the budget. Any option can be a good one in the right circumstances.
LOOK AT OVERALL COST
When looking for a cruise vacation, it is important to factor in all the costs, not just the cruise itself. Do you need to fly to the port of departure? Will you need hotels before or after the cruise? You will want to do things in each port, so think about shore excursions. While a city tour may be $50 – 60 per person, in Alaska, a helicopter ride to a glacier could be $350 – 400 per person. Well worthwhile, but certainly an added cost. Don't forget gratuities, which are often mandatory but not included, or beverages beyond water or coffee. Sometimes comparing a mainstream cruise to a luxury cruise, you will find that once all of these extras are factored in, you may even get more for your money on a luxury cruise.
STUDY THE ITINERARY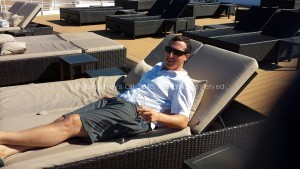 If there is a port or two that is on your must-see list, make sure to check out the arrival and departure times in those ports. If you absolutely must see Rome, you are going to want a ship that docks early in the morning and does not leave until late at night, as the port is about an hour or more from the city. Plus, you'll need time to actually see and do things. The pope's schedule may not jive with that of the ship. Make sure you are aware of these times as well when you are booking shore excursions either through the ship or on your own. The ship will not wait for you if you are late.
KNOW WHEN TO GO
This ties in, to a degree, with the first point – go where the ships are. If you are looking for a family friendly cruise, travel during school vacations and on shorter itineraries, 7 days or less. Also look for lines with great kids activities separated by age groups, like Celebrity, Royal Caribbean and NCL. If you are going child free, and want to be on a mostly kid-free ship, look to the luxury lines like Seabourn, Silversea or Regent. Or travel the mainstream lines (even those with great kids clubs. Gasp,) when school is in session. When we were in Alaska in early May, there were about a dozen kids on the ship. I expect many more on our upcoming Thanksgiving week cruise.
BOOK EARLY. YOU DON'T LOSE.
I know, I know. I can hear it already… "But what about those last-minute sales?" Well… booking early gets you a lot of things, like choice of cabin, if that is important to you. It also locks in your price should prices rise. "But what about those sales?" Yes, about those. If the price of your cruise drops before you make final payment (usually 75 – 120 days out, depending on the cruise line), the cruise lines will generally honor the lower price. This is where it is especially helpful to have a good travel agent (me) on your side.
Cruising is a great way to see a number of places in one trip, it is user friendly and a good value since so many things are included. If you, or someone you know, is interested in planning a cruise, shoot me an email, a tweet or send me a message and I will call you (imagine that!) Wherever you go, enjoy every moment.