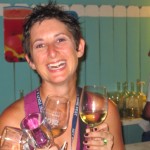 It is January and in Key West that means the snowbirds are here, plenty of tourists are in town, and there are activities and festivals galore. I have barely recovered from my Christmas party-Birthday party- Birthday dinner – Christmas Eve party – Christmas party – pre- New Year's Eve party – New Year's eve party – New Year's day party over the past two weeks and it is time to gear up for more fun. 
Art galleries are busy these days with new exhibits. One you should check out is Paul Findlay's Streets of Havana photo exhibit at the Lemonade Art Stand, located at 318 Petronia Street. From antique cars to street vendors to beautiful vistas, Paul captures the spirit of them all. Exhibit runs through January 31.
January 9 – 12th brings the 32nd Annual Key West Literary Seminar, with speakers, some free-to-the public events and workshops for writers and readers.
Feel the need for something a bit more active? The annual Key West half marathon is scheduled for January 19th. Because nothing says January in Florida quite like a long run followed by key lime pie and beer… If you have any energy at all left, try the Bone Island triathlon on January 25. I shall participate in neither of these events this year. I will likely get back to the half marathon for 2015, but as I am not much of a swimmer (sitting in the pool sipping a margartia doesn't count, right?) or a biker (tootling around town, slowly, on my rusted out cruiser bike doesn't count, either, right?) you can be sure that a triathlon is not in my future. Plus, it interferes with the Key West Food and Wine Festival.
Speaking of the Key West Food and Wine Festival, the event runs January 22 – 26 with wine tastings, seminars and parties galore. Did you get your tickets yet? No? Be sure to use discount code FKG for 10% off your VIP passes and Uncorked tickets. This year's festival includes a tasting at the turtle museum pier and the always memorable mile long wine tasting along Duval Street. Check out the website for a complete list of events and times. Hopefully I will see you there!