Pepe's is the oldest restaurant in Key West, and from the outside, it looks like it. Opened in 1909, Pepe's serves breakfast, lunch and dinner every day of the year. Seven days a week, 365 days a year. That is a lot of eggs, Bloody Mary's and fish sandwiches. The inside is definitely old school, but as Babka was joining us for lunch, we sat outside in the lovely garden. We arrived to a relatively short (for a Sunday) twenty minute wait, giving me plenty of time to eavesdrop on the already drunk people ambling up to the bar.
Once we were seated, we ordered fish sandwiches, one blackened with cheese, one grouper special topped with pineapple salsa and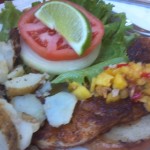 one granola with fruit and yogurt. Don't worry, we saved room for the amazing desserts.
The food at Pepe's is always good. The fish sandwiches are fresh. Mine, the blackened mahi mahi with cheese, was great. Cooked perfectly, and served with home fried potatoes, but not a ton of them, it is a reasonable sized portion. Did I need dessert after that? Clearly not, but need was not really the issue.
The blackened grouper sandwich topped with pineapple salsa was really delicious. The salsa left the bottom bun a bit soggy, and nearly impossible to eat without a fork. Delicious nonetheless. The granola topped with fruit and yogurt was huge. Loaded with an abundance of fresh melon, berries and grapes, it was almost impossible to finish.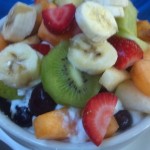 We had just spoken with friends who said "Make sure you get the chocolate macadamia nut pie if they have it. If not, the coconut cream pie is great, too." This particular friend is well versed in pies, so I took his word for it and ordered the coconut cream pie, as they were out of the macadamia nut one. Rich, creamy and topped with loads of whipped cream, I was delighted. I need to play a few more sets of tennis to truly have earned the pie, but that is OK. I didn't feel the least bit guilty… I was too busy enjoying the real whipped cream.
If you are craving a good breakfast or lunch (I'm sure dinner is good, too, but I have yet to experience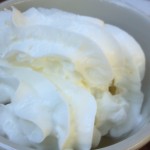 that), try Pepe's. You  may end up having a few Bloody Mary's at the bar while you wait, but that's not a bad thing, is it? Pepe's is located at 806 Caroline Street, Key West, across the street from Turtle Kraals.