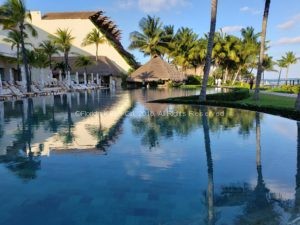 ¡Buenos dias!
I am recently back from a fantastic trip to Riviera Maya, in Mexico, where I was able to visit and enjoy a number of spectacular resorts firsthand. I know there has been a lot of hype around the safety of visiting Mexico, but I will tell you that I don't see it as any more or less dangerous than anywhere else. Especially if you are sticking to spending time at your resort.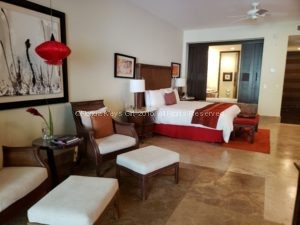 GRAND VELAS RIVIERA MAYA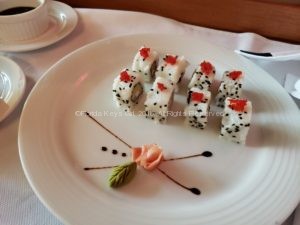 This magnificent property was my home for my stay in Mexico. With three "ambiances" including oceanfront rooms, oceanview rooms, and the glorious Zen area, complete with fabulous pool, 80,000 square foot spa, and fantastic restaurants, Grand Velas is nothing short of wonderful. The kid's program is extensive, food and drink are terrific, and the service is excellent. The variety of Zen rooms, oceanview, and oceanfront rooms, along with loads of good food, and wonderful service, all included, make this a great choice for families or couples, for an easy, relaxing vacation.
HOTEL XCARET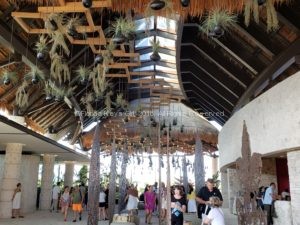 The Hotel Xcaret (pronounced Ish-Ca-Ret) is enormous. 900+ rooms, with more pools than I can count, and freshly pressed tortillas at the breakfast buffet, and freshly squeezed orange juice for your mimosas. Maybe that was just me. The resort boasts funky rooms, restaurants ranging from sushi to a beach shack, and loads in between, swim-up bars, and access to several parks. The parks, like Xcaret with their swimable river, and Xplor, for the adventurous, with zip lines and more, Xel-ha for even more water activities, and Xesenses to arouse your senses to the fullest.
There is enough to do here for a week, and the hotel provides shuttle service to and from each park, so really, you never need to leave.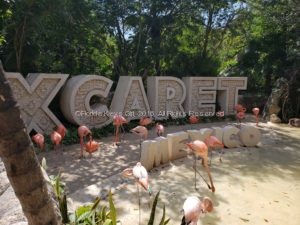 BANYAN TREE MAYAKOBA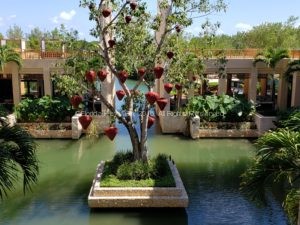 Nestled in the Mayakoba area of Riviera Maya lies possibly the most luxurious resort of them all. This is not an all-inclusive property, though, so be prepared to pay for meals and beverages a la carte. Each villa boasts a private pool, and enough space to never have to leave. Some villas are close to the beach, and some are a bike or golf cart ride away. Either way, the beauty and serenity of Banyan Tree is unsurpassed.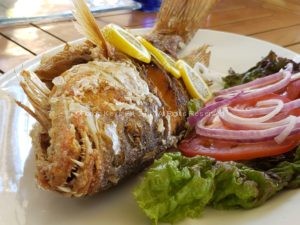 I had some of the best fish I have ever eaten at the beachside restaurant. Living in Florida, that says a lot. Our freshly caught, flash fried whole fish may have scared some of my dining companions, but fileting a fish has never been a problem for me. Every morsel of food at that meal – from the guacamole, to the grilled vegetable tortas, to the ceviche – was outstanding.
BELMOND MAROMA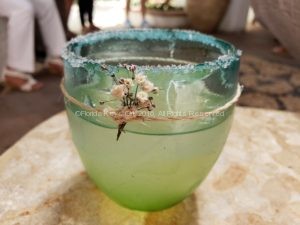 Also in the luxury realm, the Belmond is a small, quiet property. Perfect for relaxing on the beach with a margarita, or snoozing poolside, the Belmond exudes understated elegance. Because of the property's manageable size, the rooms are all walkable to the beach, which is not always the case at some of the larger resorts.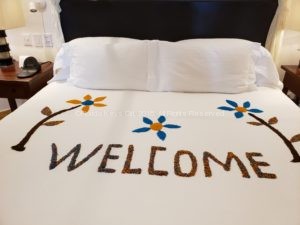 Small details are not lost here. The welcome margarita at check in is just a taste of things to come (and it tastes delicious! I took one for the team, and tried one just so I could report back.) Each room has a colored rice design on the bed, welcoming guests for their first night. Even the spa has a sand sculpture welcoming people to the spa by name. The personal touches are Belmond Maroma are everywhere.
ANDAZ MAYAKOBA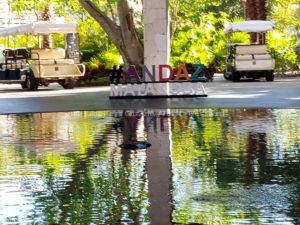 For a more contemporary, hotel-like feel, head to the Andaz Mayakoba. Although the main part of the hotel is further from the beach, the property has a distinctly younger vibe. Casa Amate, the signature restaurant, resembles a house with intimate dining spaces including a library and living room.
EL DORADO ROYALE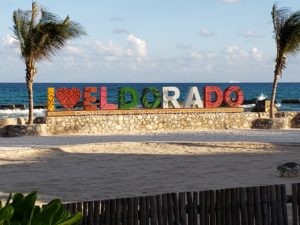 The most budget-friendly of the bunch of resorts I visited, the El Dorado Royale offers stunning beaches, several pools, a lazy river, swim-up rooms, and loads of activities. The dining options include a theater-style open kitchen and a show, at 7 PM every night, as well as numerous a la carte options. The property is all-inclusive, so the meals and the drinks are already included.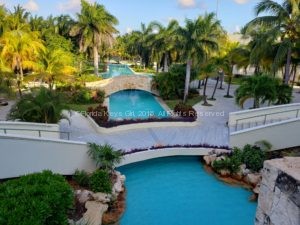 On the same property, the Casitas section is a higher-end experience. It is adults only, and features secluded outdoor showers in each casita.
From family-friendly to adults-only, the El Dorado Royale has it all, complete with a reasonable price point.
THE BOTTOM LINE
If you are looking for a relaxing beach vacation, Mexico's Riviera Maya has it all. Call me to plan your next great getaway and we can choose the resort that is right for you!