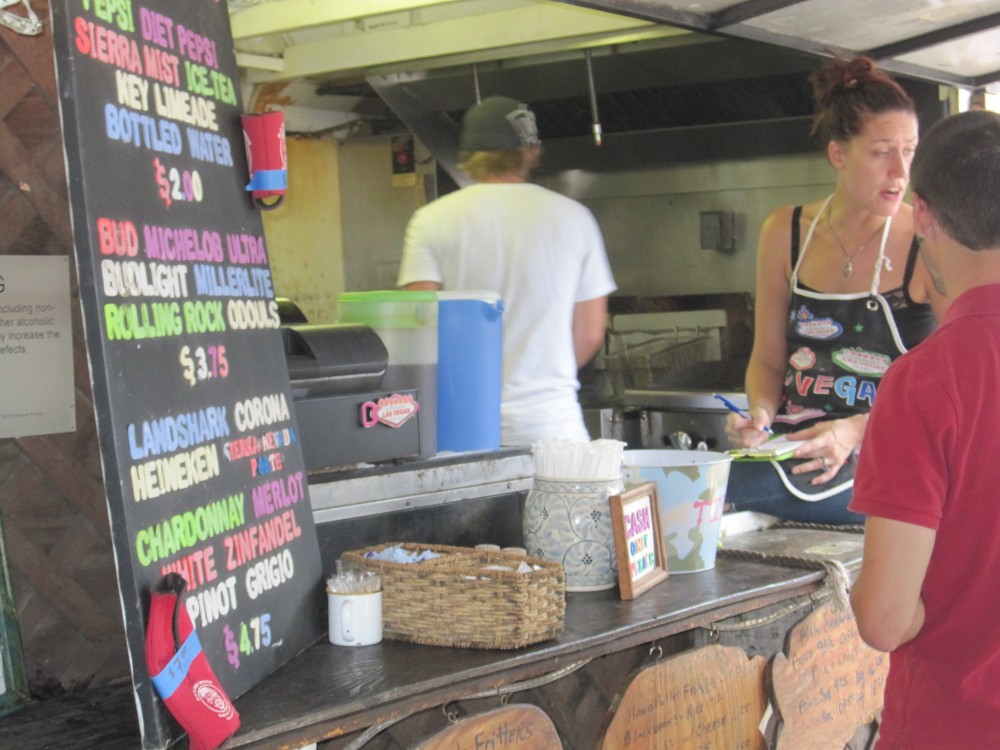 B.O.'s Fish Wagon is a Key West institution. Buddy Owen has owned the place seemingly forever. B.O.'s is an open air shack. It is a more permanent version of the now-popular food truck.
Sitting on the corner of Caroline and William Streets, there is often a line outside waiting for the super fresh fish sandwiches or popular burgers. The menu is a basic selection of fried or grilled fish, either in a sandwich, platter or fish and chips option. They also have salads, although I will admit I've never actually seen anyone eat a salad at B.O.'s.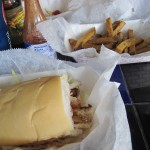 The sandwich is the thing here. Starting with fresh Cuban bread, each masterpiece is then layered with fresh fish – the type varies by the day, I had yellowtail – then add caramelized onions, lettuce, tomato and key lime mayo. They also have some of the best French Fries around.
Food comes quickly out of the open-air kitchen, and though you order at the counter, food is then brought to you at your table. B.O.'s is perfect for a quick lunch or dinner. If you are in a hurry, check it out. This is a must-visit for anyone coming to Key West.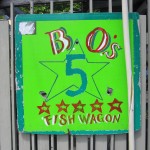 B.O.'s Fish Wagon is how fast food should be: fresh and delicious.